Replacement Patio Doors in Spokane, WA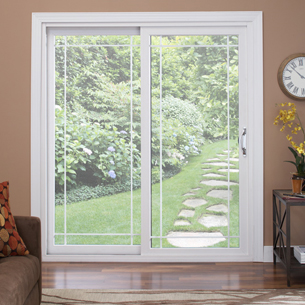 Effortlessly connect the beauty of the outdoors with the interior of your home with a sleek patio door from Window World of Spokane. Each of our patio door styles is meticulously crafted for an upscale appearance and customized to seamlessly fit any space. Window World of Spokane Patio Doors are some of the only ones on the market that help you achieve thermal protection all year long. Each style comes with dual internal/external weatherstripping and a 1″ thick insulated glass unit with a warm-edge spacer system, resulting in a tough shield against energy loss. Learn more about our industry-leading replacement patio door styles below.
French Style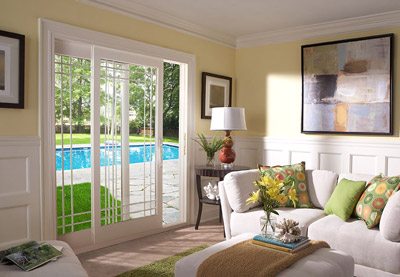 Our French-style doors are a beautiful, energy-efficient transition from inside your home to your exterior space. Enjoy the authentic "French door" charm with the floor space-saving convenience of a sliding patio door.
Read more about French Rail Patio Doors »
Decorative Handles
Personalize your French-style sliding patio door with our wide selection of door handles. Each handle features a top lock for added resistance and protection.

Contemporary Style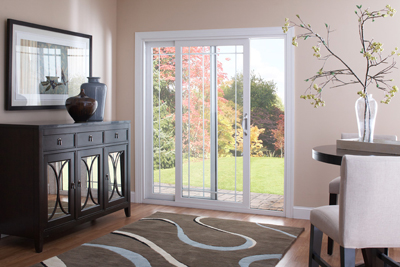 Perfect for your next backyard gathering, Window World of Spokane's contemporary style patio doors are an energy-efficient, low-maintenance accent for your home's exterior. Designed with symmetrical 3″ rails and sleek architectural lines for a modern, elegant home upgrade.
Classic Style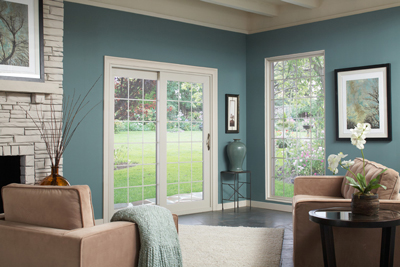 Our classic-style sliding patio door delivers both timeless beauty and energy efficiency for your home. Elegant 5″ rails and smart finishing details exude quality and refinement for a welcoming entryway that's always in good taste.
Decorative Handles
Customize your contemporary-style or classic-style sliding patio door with one of our beautifully crafted handles. The popular handle design features a convenient thumb latch for added appeal.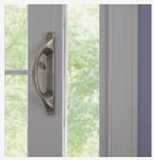 Ready to Get Started?
From door styles and color options to budgeting and benefits, we're here to help you bring your dream home to life.